Synopsis
Lindy is a beautiful, sardonically-funny woman with a painful secret: Due to a lifelong, rare neurological disorder, she experiences sporadic rage-filled, murderous impulses that can only be stopped when she shocks herself with a special electrode device. Unable to find love and connection in a world that fears her bizarre condition, she finally trusts a man long enough to fall in love, only to find him murdered the next day. Heartbroken and enraged, she embarks on a revenge-filled mission to find his killer, while also being pursued by the police as the crime's prime suspect.
Film Credits
Writer:
Scott Wascha
Louis Waymouth
Starring:
Les Weldon
Sherryl Clark
Jai Courtney
David Bernardi
Stanley Tucci
Robert Van Norden
Bobby Cannavale
Laverne Cox
Kate Beckinsale
More Information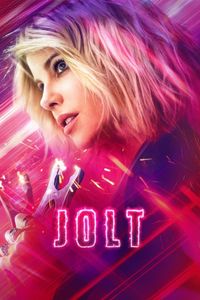 Rating:
R
Restricted. Children Under 17 Require Accompanying Parent or Adult Guardian.
An R-rated motion picture, in the view of the Rating Board, contains some adult material. An R-rated motion picture may include adult themes, adult activity, hard language, intense or persistent violence, sexually-oriented nudity, drug abuse or other elements, so that parents are counseled to take this rating very seriously. Children under 17 are not allowed to attend R-rated motion pictures unaccompanied by a parent or adult guardian. Parents are strongly urged to find out more about R-rated motion pictures in determining their suitability for their children. Generally, it is not appropriate for parents to bring their young children with them to R-rated motion pictures.
Country:
United States, Bulgaria
Genres:
Action/Adventure
Comedy