Synopsis
A childless couple in rural Iceland make an alarming discovery one day in their sheep barn. They soon face the consequences of defying the will of nature, in this dark and atmospheric folktale, the striking debut feature from director Valdimar Jóhannsson.
Film Credits
Writer:
Valdimar Jóhannsson
Sjón Sigurdsson
Starring:
Ester Bibi
Ingvar E. Sigurðsson
Björn Hlynur Haraldsson
Noomi Rapace
Hrönn Kristinsdóttir
Sara Nassim
Hilmir Snær Guðnason
More Information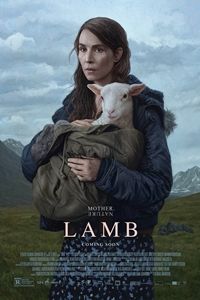 Rating:
R
Restricted. Children Under 17 Require Accompanying Parent or Adult Guardian.
An R-rated motion picture, in the view of the Rating Board, contains some adult material. An R-rated motion picture may include adult themes, adult activity, hard language, intense or persistent violence, sexually-oriented nudity, drug abuse or other elements, so that parents are counseled to take this rating very seriously. Children under 17 are not allowed to attend R-rated motion pictures unaccompanied by a parent or adult guardian. Parents are strongly urged to find out more about R-rated motion pictures in determining their suitability for their children. Generally, it is not appropriate for parents to bring their young children with them to R-rated motion pictures.
Country:
Poland, Sweden, Iceland
Genres:
Drama
Horror
Suspense/Thriller