144443
Thor: Love and Thunder
Synopsis
The fourth installment of the Marvel Studios' Thor movie series.
Film Credits
Producer:
Kevin Feige
Brad Winderbaum
Writer:
Jennifer Kaytin Robinson
Taika Waititi
Starring:
Christian Bale
Chris Hemsworth
Tessa Thompson
Natalie Portman
Taika Waititi
Jaimie Alexander
More Information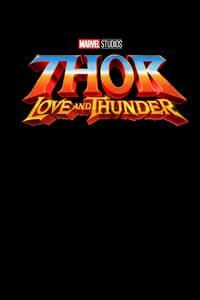 Rating:
12A
Suitable for 12 years and over
Films classified 12A and video works classified 12 contain material that is not generally suitable for children aged under 12. No one younger than 12 may see a 12A film in a cinema unless accompanied by an adult. Adults planning to take a child under 12 to view a 12A film should consider whether the film is suitable for that child. To help them decide, we recommend that they check the Ratings info for that film in advance. No one younger than 12 may rent or buy a 12 rated video work.
Genres:
Action/Adventure
SciFi/Fantasy