Synopsis
Following a series of unexplained crimes, a father is reunited with the son who has been missing for 10 years.
Titane: A metal highly resistant to heat and corrosion, with high tensile strength alloys.
Film Credits
Starring:
Dominique Frot
Mara Cissé
Agathe Rousselle
Nathalie Boye
Jean-Christophe Reyond
Laïs Salameh
Jean Yves Rubin
Vincent Lindon
Cssandre Warnauts
Oliver Pere
Garance Marillier
Phillippe Logie
More Information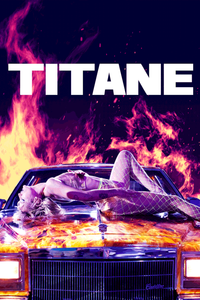 Rating:
18
Suitable only for adults
No one younger than 18 may see an 18 film in a cinema. No one younger than 18 may rent or buy an 18 rated video work. Adults should be free to choose their own entertainment.
Released:
31 December 2021
Genres:
Drama
Horror
Suspense/Thriller